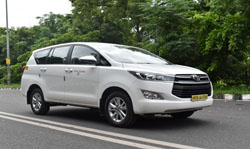 Rajasthan is one of the most popular destinations for tours to North India. Rajasthan Tour offers so many special attractions that it becomes a must visit destination for any visitor who wants to travel to India. From formidable forts, royal palaces, magnificent temples, tiger siting in national park and deserts; there is everything that a visitor would expect. But this is not all, the real experience of Rajasthan lies in its villages and people.
You can have a real experience of Rajasthan tour with your private car and driver. Because this gives you flexibility to travel at your own pace, stop at any midway villages or when you site a herd of sheep or camels and shoot them with your camera for a lifetime memory. There are so many attractions which fall on the way from one city to another and if you travel by public transport or flight, you will miss those. When you travel in a group with others, you may not get a chance to stop when you wish to cherish a special moment. Therefore, there is no better way to visit Rajasthan than by private car and driver.
You will also be amazed to know that how affordable and value for money is to rent a private and driver for trip to Rajasthan with State Express. You can make a selection of a car/SUV or a van depending on how many persons you are and your style and budget from our fleet of more than 100 cars and vans. Our fleet consists of Maruti Swift Dzire, Toyota Etios or popular Toyota Innova Crysta and luxury micro vans like Toyota Hiace and Mini Vans. We also have luxury cars; Mercedes Benz, Audi, Jaguar and SUV's Land Rover Discovery Sports, Jaguar F-Pace and Toyota fortuner.
Our drivers are thought not professional guides, but they have rich experience of taking many tourists to Rajasthan from around the world and very well understand their needs and requirement. We are proud of our drivers who have always got us very positive feedback and make sure that all our guests with to return to India.
We can provide car rental with driver service in all major cities of Rajasthan; Jaipur, Jodhpur, Udaipur, etc. Whether you need service of only airport transfers, local sight-seeing tours or out of city excursions, Click here to get our best offer for your requirement.